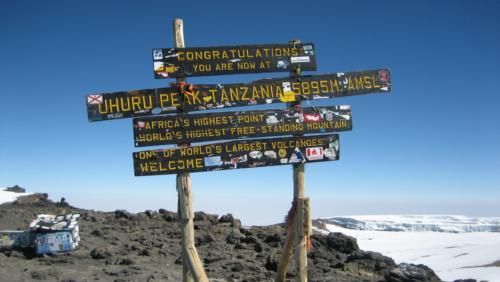 In August 2006, Todd Grossman took the journey of a lifetime and climbed Mt. Kilimanjaro. On Todd's last day in Arusha he visited the Olturoto village where most of his guides and porters lived. What he witnessed compelled him to get involved.
Everyone Todd came into contact with was exceptionally warm, prideful and happy.   They expressed to Todd on a repeated basis, the need for education in their communities and the importance of it for their children's and country's future. The parents openly discussed the existence of significant hurdles making it difficult for their children to become educated, due to lack of schools, educational resources, and financial means.
Todd visited the Olturoto primary school and learned that the entire school was in danger of closing due to unsanitary bathroom conditions which had four run down outhouses for 969 students.   At this moment, the idea of Kilimanjaro Education Foundation (KEF) was born and Todd said he would be back to help.
Upon Todd's return to New York, he quickly established KEF as a 501(c)(3) charity with the purpose to help enrich the lives of African children.   A year later Todd returned to Olturoto with a team of charity climbers who raised more than $30,000 which led to the construction of new bathrooms and saving the primary school.